St Ives Show recently celebrated 100 years! We're thrilled at how far we've come since 1921, and excited about where we'll go in the future. We hope you'll join us in 2023 to have a lot of fun and help celebrate our local area!
New Management for St Ives Show
Did you know that St Ives Show is under new management? Our goal is to make the Show bigger, better and even more of a showcase for local talent and excellence.
St Ives Show is run by St Ives Agricultural and Horticultural Show Society.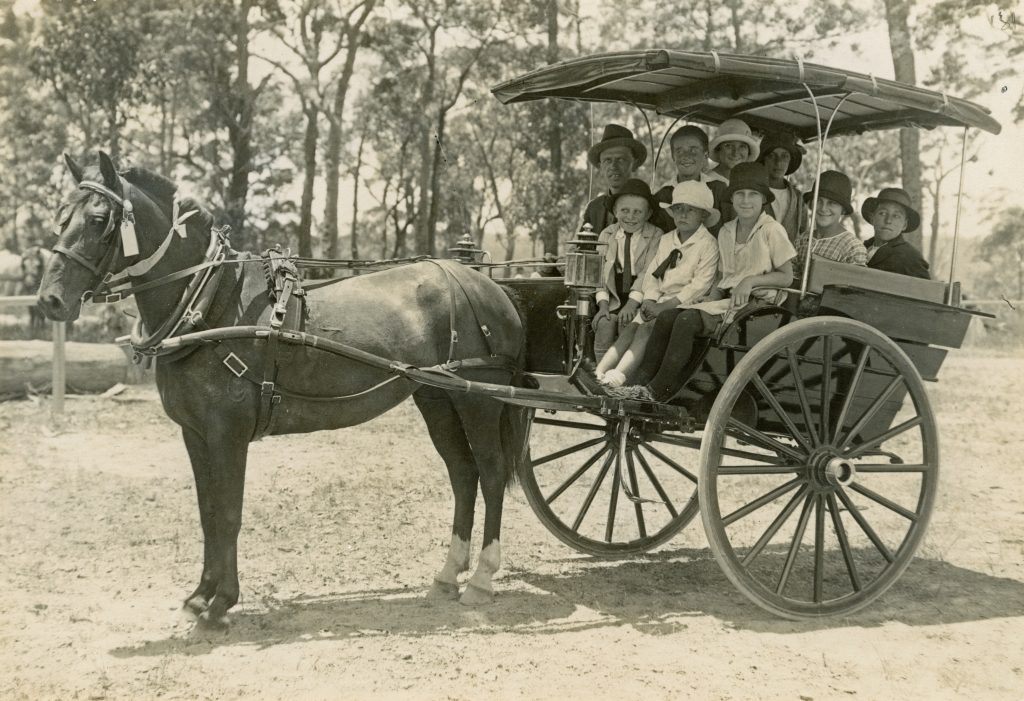 History of St Ives Show
Early in the 20th Century, the main industry of St Ives – which until about 1900 was known as Rosedale – was rapidly changing from timber getting and milling to agriculture.
Original land grants were sold off in smaller sections and farmers were coming to the area which was still fairly isolated. Original plans to join Gordon, via St Ives, to Mona Vale by steam train had not eventuated.
Roads were unsealed and electricity did not arrive before 1914. Householders grew their own fruit and vegetables, some raised poultry and animals such as pigs.
The local butchery, bakery and mixed businesses supplied most needs of the neighbourhood. It was possible also to shop for household items and clothing by mail from the catalogues of city stores such as Anthony Hordern.
By the end of WW1, the main agricultural pursuits were orchards and market gardens. St Ives district produced all kinds of fruit but "was particularly renowned for the sweetness of its oranges."
An active group of farmers had formed themselves into the St Ives Fruitgrowers' Association in 1913, primarily to negotiate over roads maintenance with the Council. (Focus on Ku-ring-gai: the story of Ku-ring-gai's growth and development, published by Ku-ring-gai Historical Society Inc in 1996).
Agriculturalists also began displaying their produce locally at Hassall Park on Mona Vale Road. To gain a wider clientele, the St Ives Agricultural and Horticultural Association (St Ives) was formed in 1920, holding their first show in January 1921.
The 1921 Show included a melon race, wood-chopping and sawing, side shows, a ploughing match, and a parade, along with exhibits of local produce such as F. Chilton's best collections of fruit in Ku-ring-gai Shire, W.T. Syminton's oranges which won the Whately Watson Cup, and the best farm exhibit of OJ Scott.
The Sydney Mail noted that the Association had improved the park: A ring, for instance, had been formed, a trotting track made, and the park generally cleared. The trotting track is already superior to most show tracks.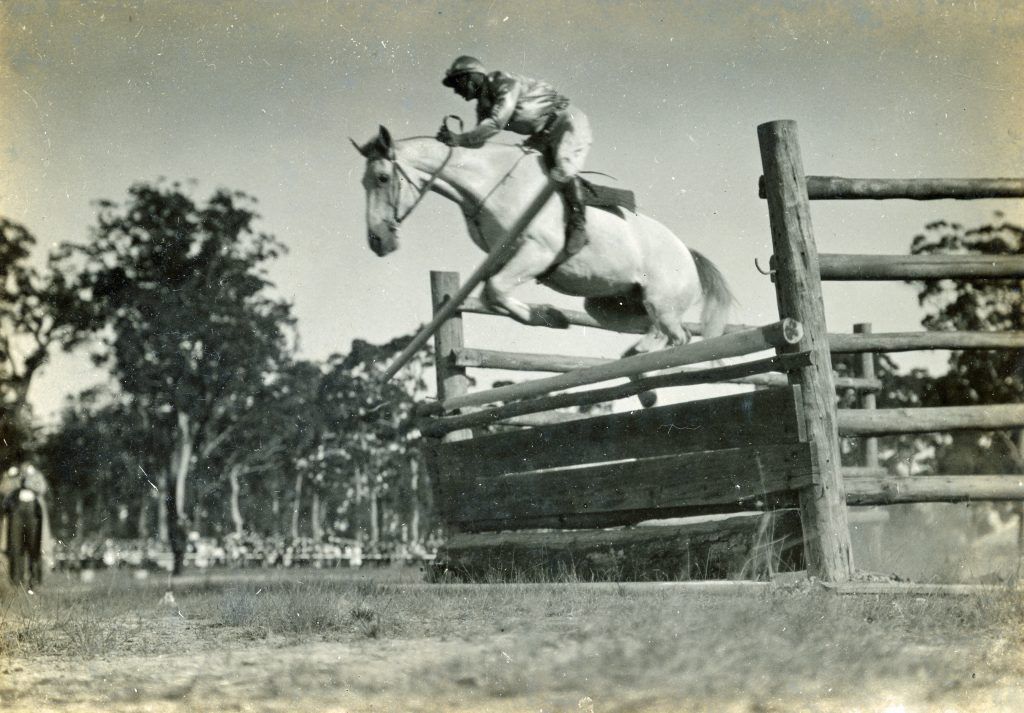 This track and the ring were made by the voluntary labour of the committee."
[Ku-ring-gai Historical Society publication, 'The Historian', Vol. 33, no 1, Oct. 2004, p. 55 – Article 'Hassell Park', by Jennifer Sloggett.]
At the first Show, a John Scott, an orchardist from Ayres Road, won first prize for a farm product display. "He had his baby daughter in a basket placed right in the middle of an attractive display of fruit and vegetables: a device which, according to other competitors, helped him to win." [Thorne, Les G: A History of North Shore Sydney from 1788 to today, p.156. A&R, 1988].
The author also points out that St Ives was the last agricultural area in Ku-ring-gai municipality to become suburbanised, and that orchards (and a few market gardens also) were still in existence in Horace Street (and also along Mona Vale Road) in the 1950s. (Words in brackets are my comments from observations made when I first visited St Ives in about 1957).
The Association successfully lobbied Ku-ring-gai Council to become trustee of 53 hectares of Crown Land at St Ives and the Northern Suburbs Showground at St Ives was established in 1926.
Further two day shows and horse events were held there until WW2 when the Showground was commandeered for use by the Australian Defence Forces, particularly the 18th Battalion, known as the 'Kuring-gai Regiment'.
At the end of the war, the area once again became a showground but was in need of much repair. However, by 1949 the 22nd Annual St Ives Show was held.
Unfortunately, in coming years, the voluntary organisation struggled financially and no shows were held from between about 1968 and 1975.
An interesting quote from The Historian, Vol 3, no. 2 of June 1974, p. 10 concerns a talk given to St Ives Apex Club on 20th May, 1974 by Mrs M. Christian: "St Ives Show was first held in 1922 at Hassall Park, but in 1926 a committee was formed who mortgaged land at its present site for £750 with the ABC Bank.
This is still St Ives Showground although no events have taken place there the last few years. There is some talk of a revival of this colourful spectacle."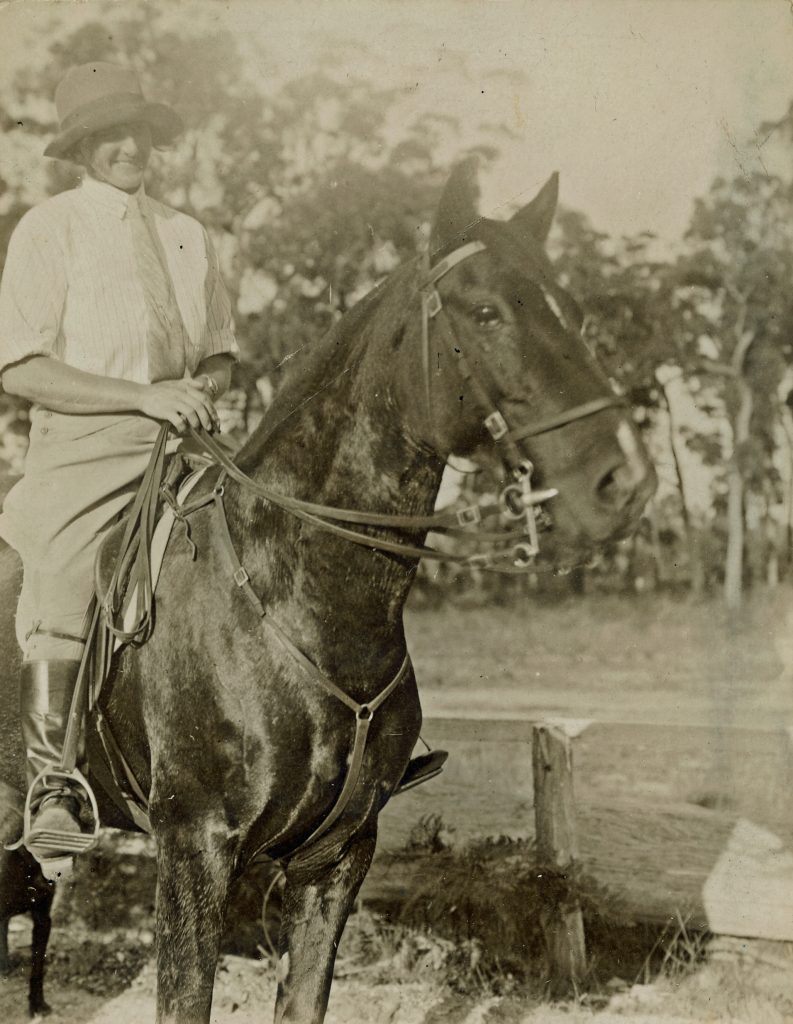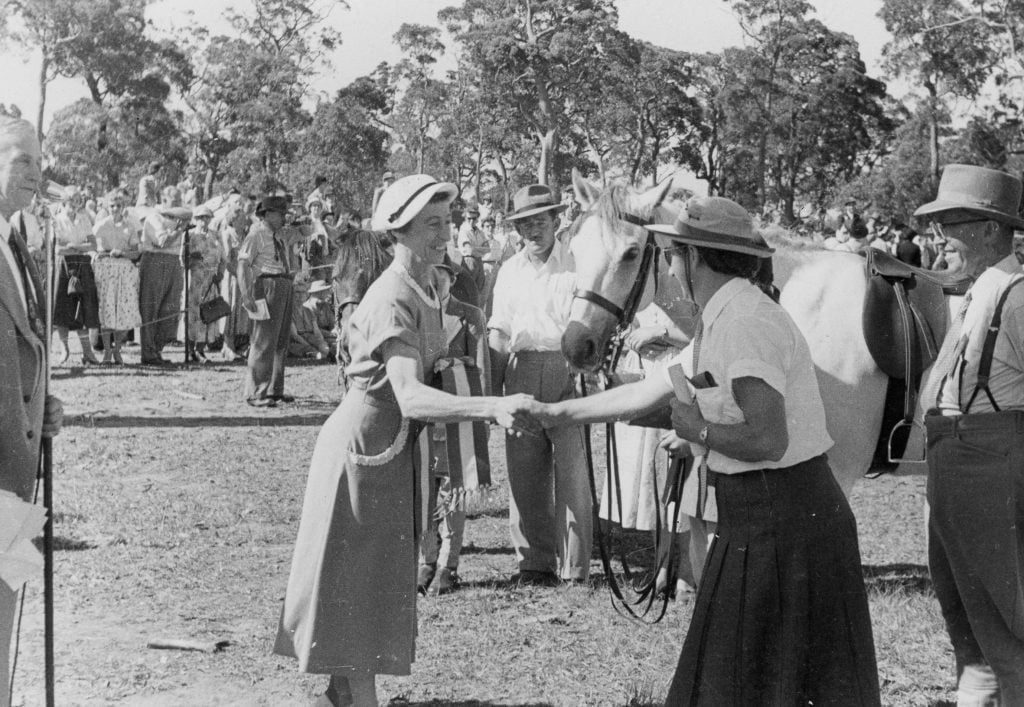 The rumour of a revival was correct and in 1975 the new Northern Suburbs Agricultural and Horticultural Society Inc. and Ku-ring-gai Council staged a two day show. "8000 people turned up over a two day period, and activities included tram and train rides, mini bike and judo demonstrations, tai chi and aerobics, marching girls, off-road buggies and an animal nursery." (Ku-ring-gai Observer, June 1999, p24- History of Ku-ring-gai series, St Ives Showground, contributed by M. Wyatt).
An equestrian centre, named after Princess Anne, who visited in 1979, was added to the showground site by the efforts of Ku-ring-gai Council.
In 2001, Jacqui Goddard, Conservation Editor of the National Trust of Australia (NSW) wrote to the General Manager, Ku-ring-gai Council notifying Council that:
"St Ives Showground, St Ives has been classified by the National Trust and included in its Register …(it) falls within the following definition: 'Those places which are components of the natural or the cultural environment of Australia, that have aesthetic, historical, architectural, archaeological, scientific or social significance or other special value for future generations, as well as for the present community.'"
The annual Show, now held on the third weekend in May, and its associated Twilight, Winter and Spring Horse Shows have become well known attractions for local communities and many entries come from far beyond the borders of Ku-ring-gai.
Prepared by S. Luttrell, on behalf of Northern Suburbs Agricultural and Historical Society Inc.